Junction, Clifton Way, Cambridge CB1 7GX [mappress mapid="23"]
Cambridge Junction is the arts centre in Cambridge where art meets life.
At Cambridge Junction, audiences and artists experience and explore contemporary performance, popular culture, creative learning, and the rich territories in-between. We are committed to art and entertainment that is up-and-coming, youthful and cutting-edge. We seek to be relevant and meaningful to the lives of audiences, and informed by our location in Cambridge. Located in the South West of Cambridge, fifteen minutes walk from the centre of the city, Cambridge Junction is an edgy urban venue serving communities from across the city and the region. We have three primary spaces in which we run our programmes: J1 is a large versatile performance and social space with a standing capacity of 850; J2 is a 220 seat theatre; and J3 is a light-filled multipurpose space excellent for learning, rehearsal and talks. Cambridge Junction's programme is made up of three inter-related areas of activity: • arts development and presentation • popular culture with a focus of music, comedy and clubs
"With an excellent booking policy, good facilities and friendly staff, Cambridge Junction is certainly a jewel in the east of England's crown." - The Guardian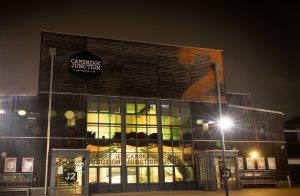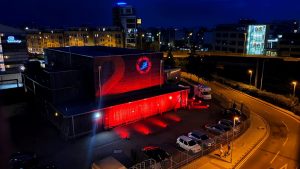 There are currently no events.
There are currently no events.